Having a website these days is a must, and the costs associated with having one can vary. I'd like for us to consider the good, the bad, and the ugly of website ownership, ranging from the...
The web is not the only way to reach people, but it is one of the biggest and fastest growing. Technology can never replace the human connection - the face to face conversation, the caring...
Search engine optimization is often an easy concept for Web professionals to wrap their digital heads around, but the implementation and the actual upkeep, however, is another story.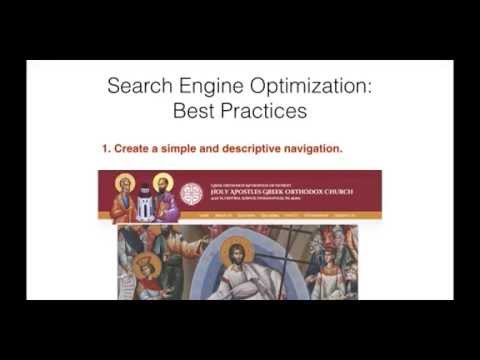 See how some of the current online tools can enhance your internet ministry
The Department of Internet Ministries of the Greek Orthodox Archdiocese of America is pleased to make available to parishes everywhere the following resource for the forthcoming Apostolic...
Having the right images to adorn your website can make all the difference
We have added the Prokeimenon to the Epistle readings on the Online Chapel.
The newest Daily Readings app for iOS and Google Android is out and ready f
The Internet Ministries Development Team has received many requests to rele
The 2012 Clergy Laity Congress has come to a close, and it is time to return home, but everyone here in our Department is re-energized to continue to serve the parishes and organizations from...